IngesonWater - Sustainable Watersolutions
800 children per day, 35 children per hour, one child every minute dies due to lack of clean water and poor sanitation. Empty reservoirs, dry rivers, thirsty cities - and our water reserves are running out.

IngesonWater exists because we want to change that development and ultimately save lives.
Through our many innovations, we meet the needs of several of the global goals in Agenda 2030, based on a value-based approach.

We operate in the areas of crisis and disaster, societal development, energy efficiency and safe transport.
Millennium Technology of
Sweden´s main goal is to provide the countries that are currently suffering from the lack of water with scalable, reliable equipment that allows countries to build self-sufficient water structures, thus improving public health, reducing poverty, creating cultivable areas such as today is desert. This will also be an effective democratization tool.
OWNER AND INVENTOR - Rolf Ingeson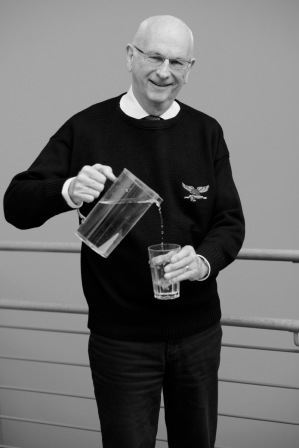 Rolf Ingeson, born 1937 in Sala Sweden.
Recipient 2011 of the SKAPA Foundation diploma in memory of the inventor Alfred Nobel (1833-1896).
"Inventor of the Year" in Sörmland Sweden 2013.
Founder of the aidorganisation Watertobillions.
Owner & Inventor of Millennium Technology of Sweden AB
Chairman of the board of Millennium Technology of Sweden AB.
Quote R.I:
"Clean, germ-free water is perhaps the most important component of a prosperous planet. It affects pretty much everything, the health of children and adults, economic development, the development of democracy and gender equality and much more that pertains to daily life. The Millennium Desalination Device is an important invention, which will change the conditions for the better, where it will be installed. "
/ Rolf Ingeson

Rolf-Johan (47) is born and raised in Stockholm but is now living in Eskilstuna with his family. Rolf-Johan has a degree in economics with several supplementary studies, most recently from the School of Business, Economics and Law (Handelshögskolan) in Stockholm, where the company's tools and analysis have been in focus. During his years in the business world, he have had the opportunity to work in several companies where he developed his core knowledge which e.g. is in administration, IT, project management and business development.

R-J:s most recent employments:
Millennium Technology of Sweden AB - Executive Vice President.
Lernia Education - Operations Manager
Ringeson AB - Administrative Manager
Elanders Anymedia - Key Account Manager
Telia Infomedia Partner - Teamleader

Quote R-J:
"I see a bright future for IngesonWater to influence the world's water situation by offering clean water in a sustainable and environmentally friendly way. Our mission and the core values ​​that we stand for are important for me to take further into the collaborations that we will enter in the future.
We have a unique product that will change the world and I want to contribute in the best way I can to make it a reality. Hope you also want to be with us and change the world!"

/ Rolf-Johan Ingeson