Invest in future - Give water!
Water-to-billions should fight poverty, contribute to the eradication of diseases through improved hygiene and be a tool for democratization , primarily by delivering reliable equipment that will help countries and individuals to build long-term water structures.
YOU CAN CONTRIBUTE AND CHANGE TOMORROW FOR MILLIONS OF PEOPLE AROUND THE WORLD!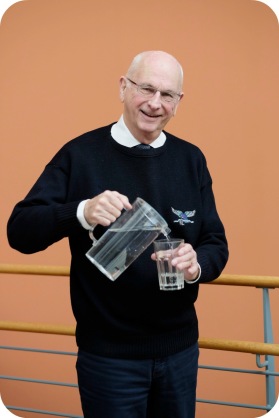 BEST FRIENDS!
Maybe not everyone agrees with the headline, when we look at the world today, but if I look a few years ahead I must say that the future looks bright for our project and for the places where we could change the conditions that today seems impossible.

During 2020 , we expect that the first sustainable watersolutions will be able to start making benefits together with companies having partnership with us.
Many companies choose to invest in something charitable. All attempts aimed at improving the world is important . We hope that many companies this year will find that the need for water is an important purpose.

Please support the development of our products and our project Water-in-a-box. Each container in the project is expected to produce about 700 000 liters a year. It means a tremendous improvement for many people today may not get a glass of water per day. The estimated cost of a container is budgeted at around 500 000 sek. plus installation costs , which vary depending on where it will be placed.

Please support us in this little bit different way . Planting trees is one way , now there is the opportunity to contribute with water. Expect 1 per liter , and determine how many gallons you want to join and support . ( Perhaps a full container ?)
We hope that many companies this year wants to be involved and be able to say that you have been through and done brighter future !

Thanks for your participation !
Rolf Ingeson
Inventor and CEO